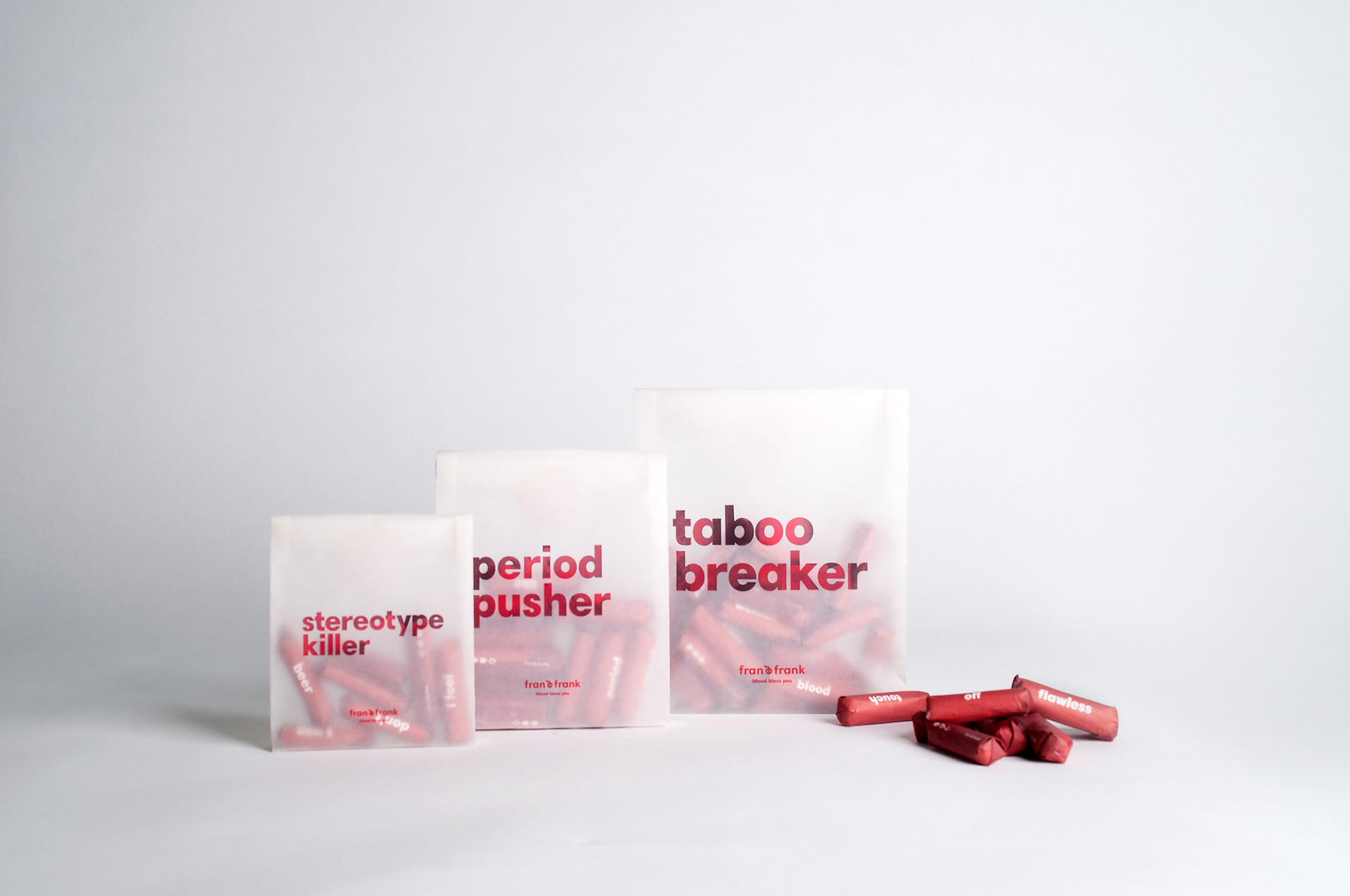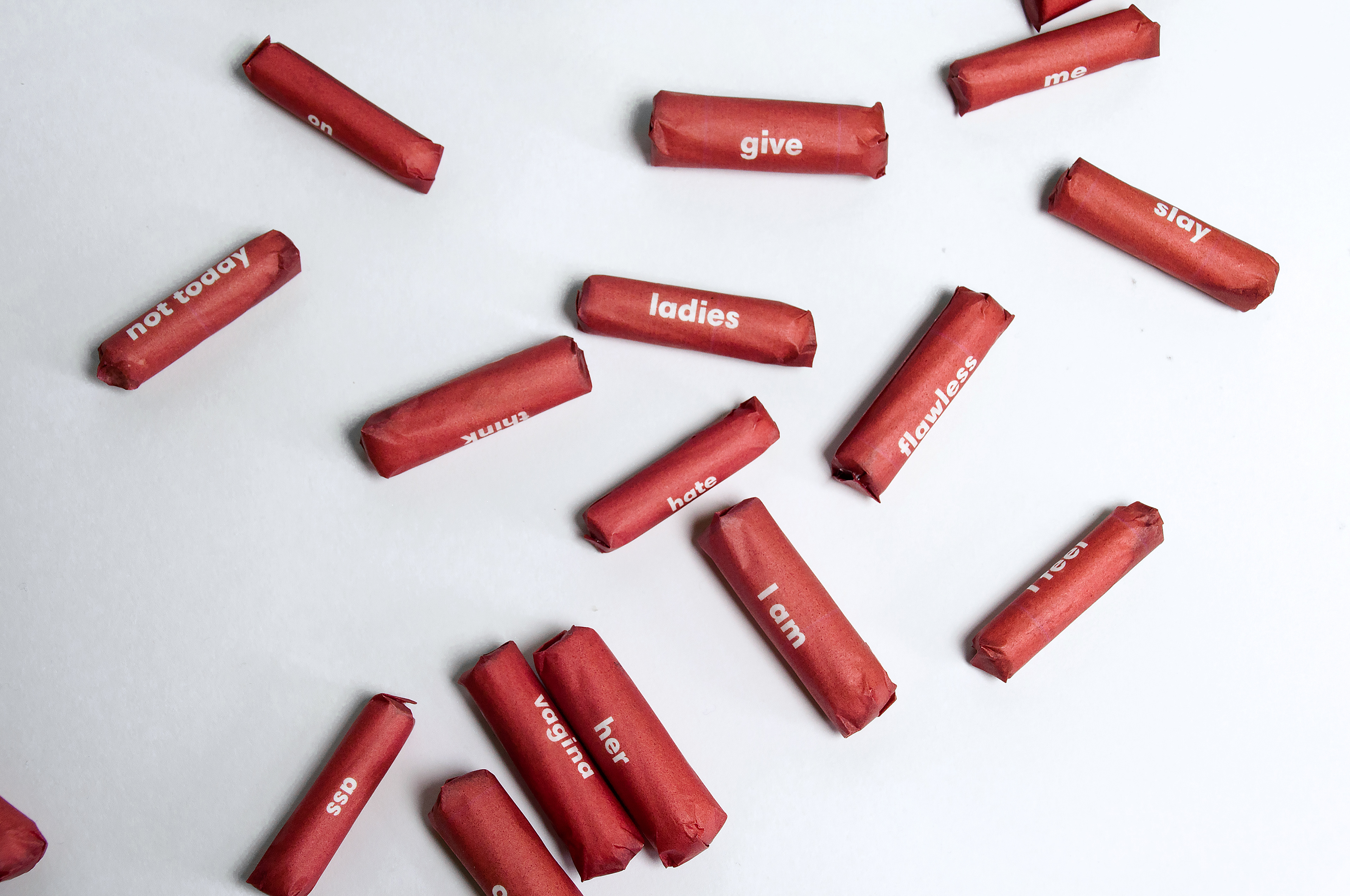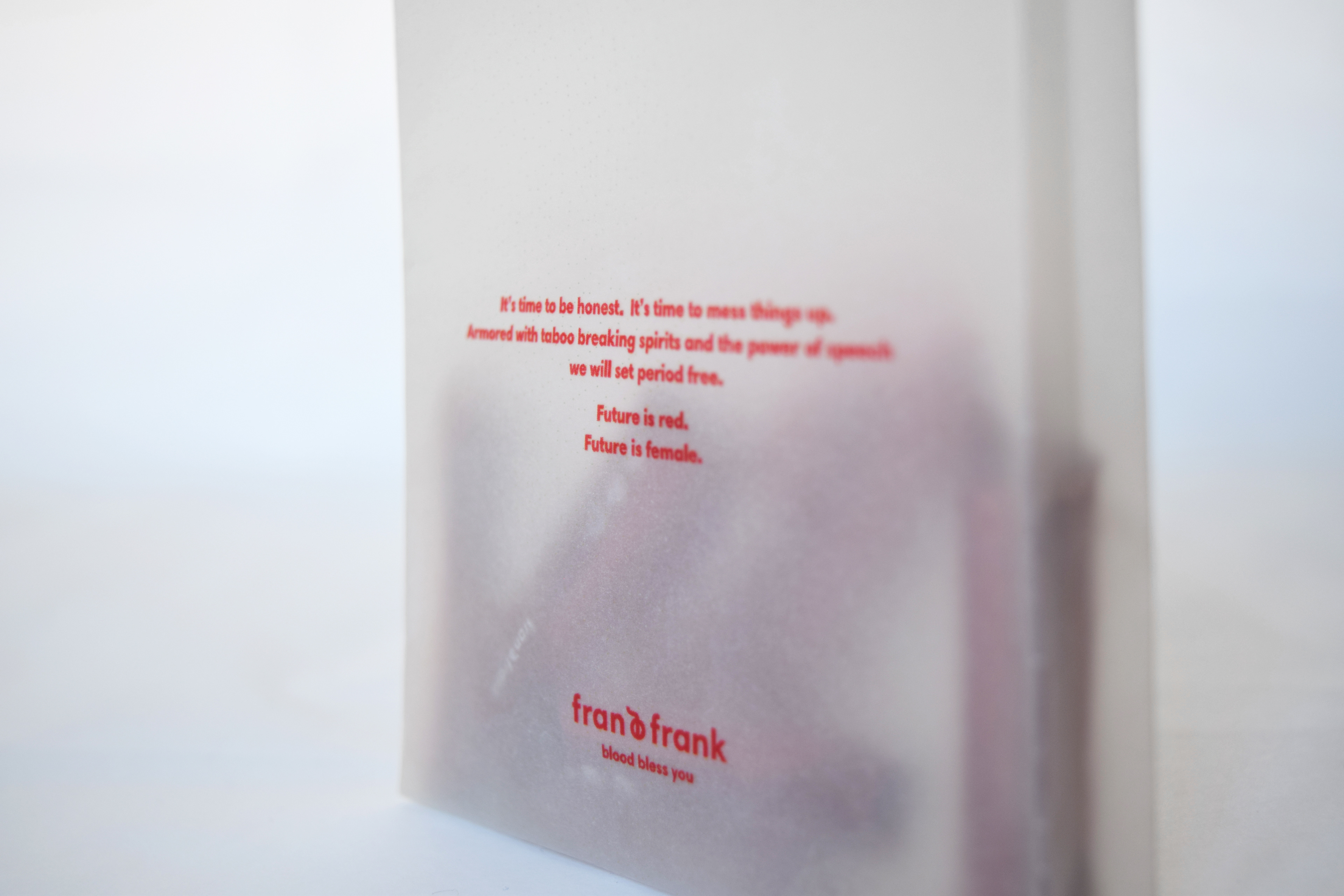 Frank & Frank is a progressive tampon brand that aims to challenge taboos and stereotypes concerning menstruation, to change the perception of period and in the long run reach for gender equality. 
The identity rests on the color of blood and the message "blood bless you". The tampons are made out of organic cotton and are wrapped in an eco-friendly paper material printed with different words that can be used for making period poetry – a new way of doing magnetic poetry. 
Frank & Frank also revolutionizes tampon shopping by offering single packed products sold per kilo in concept and lifestyle stores, or ordered and instantly or monthly home delivered via a mobile application, that also offers additional products such as period panties, beer and the feministic lifestyle magazine Maze.
By using technology and design that represents the values of transparency and encourages female empowerment Fran & Frank turn tampons into a more accessible and valuable lifestyle product.
Projektgrupp:
 Amanda Kallin, Idil Gücüyener